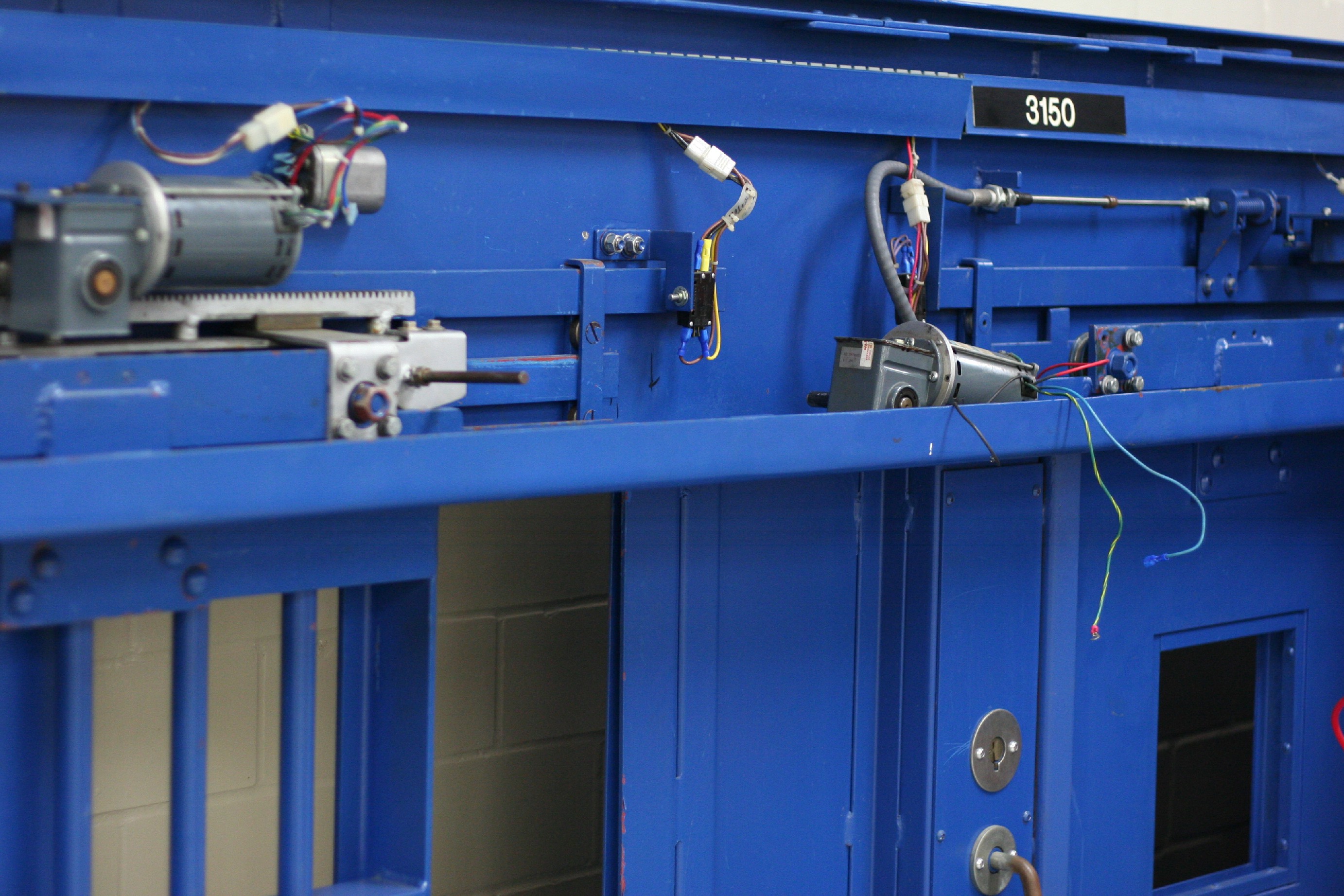 Interested in learning more about Southern Steel or Folger Adam detention equipment? We offer specialized, in-depth training classes covering the full range of high security detention locks, hardware and sliding door locking devices. Classes feature hands-on training, troubleshooting and maintenance. Call 210-531-4122 for more information.
Registration Information
Cost: $1,375 per attendee*
*Price does not include transportation or lodging; Lunch included.
Step 1: Download Registration Form
Step 2: Complete Registration Form
Step 3: Return via email to -or- fax: 210-533-2211

Our Training Coordinator will contact you shortly after receiving registration with confirmation and invoice(s).

Questions? Call 210-531-4122
2018 Training Dates
Southern Steel Product Training

Oct 16-19, 2018
CLASS FULL
2019 Training Dates:
| | |
| --- | --- |
| Southern Steel Product Training | Mar 26-29, 2019 |
| Southern Steel Product Training | Jun 11-14, 2019 |
| Folger Adam Product Training | Jun 18-21, 2019 |
| Southern Steel Product Training | Aug 13-16, 2019 |
| Folger Adam Product Training | Aug 20-23, 2019 |
| Southern Steel Product Training | Oct 15-18, 2019 |
COURSE DESCRIPTION
DAY 1 Electrical and Controls - This course begins with instruction in basic electricity, control panels and PLC's. Followed by an analysis of wiring diagrams, lock labels and accessories used throughout the facility. Basic skills in trouble-shooting are taught, including visual analysis, circuit isolation, meter usage, etc. The instruction is lecture and "hands-on".
DAYS 2-3 Locks and Hardware - This session consists of a comprehensive study of swinging and sliding door locks and all related hardware items, such as door position switches, hinges, pulls, etc. Principal areas of instruction include functions, usage, troubleshooting and maintenance. This will be hands on instruction and will consist of taking locks apart and reassembling. Mechanical, electrical and pneumatic locks are provided.
DAY 4 Locking Systems - Practical, step-by-step procedures involving installation, adjustment, inspection and maintenance of sliding door locking systems are covered in this session. As in the other courses, the format is structured so that the instructor works with the student in a classroom atmosphere, but also employs "hands-on" techniques when possible.
The complete course is developed for detention facility staff and maintenance personnel. Detailed product manuals for locks, hardware, locking systems and security electronics basics are provided to the student.
Our "graduates" have told us that it is a worthwhile investment for people who work with or specify these highly specialized products. One person wrote: " Very informative: Even after working on equipment for many years."
.